Tina Nordström textile collection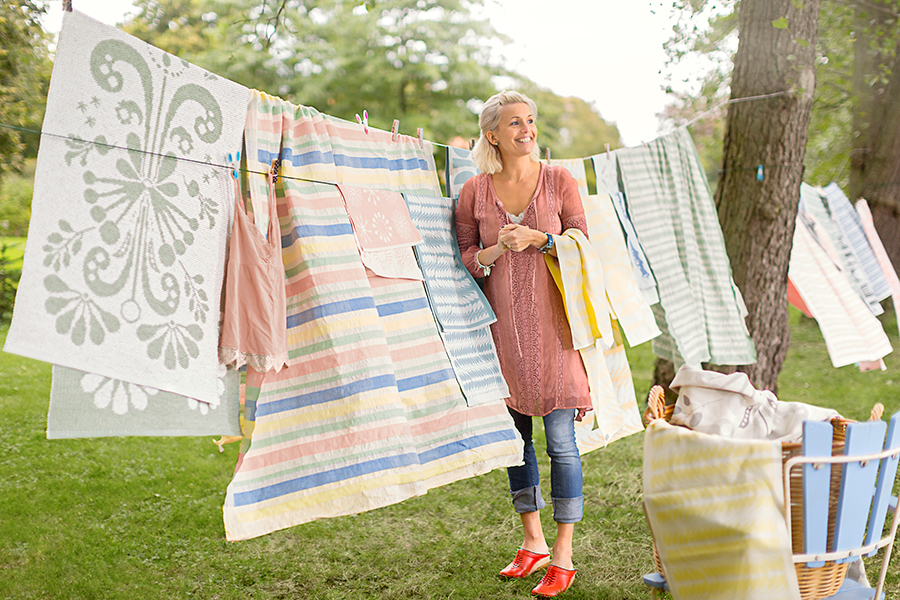 I am happy to announce the launch of Tina Nordström textile collection. A unique collaboration between me, the popular TV chef Tina Nordström and Ekelund, Sweden's oldest weaving mill.
Kitchenware and the pepper cellar of Tinas´s grandmother inspired me to the patterns in Tina Nordström´s new textile collection. A collection with a unique range of motifs and products. In addition to kitchen classics like tea towels, dish cloths and table runners the collection also features plastic rugs, blankets, trays, sofa cushions and much more.
Check out ekelundweavers.com to see a film about the design process and Ekelund´s factory in Horred
Dowload high-resolution images from the collection.
——————————————————–
Nu lanseras Tina Nordströms textila kollektion. Ett unikt samarbete mellan mig, den folkkära kocken Tina Nordström och Ekelund.
Läs mer om kollektionen på ekelunds.se eller ladda ner högupplösta bilder från kollektionen.